Artizan Rare Muscat Wins 15th Trophy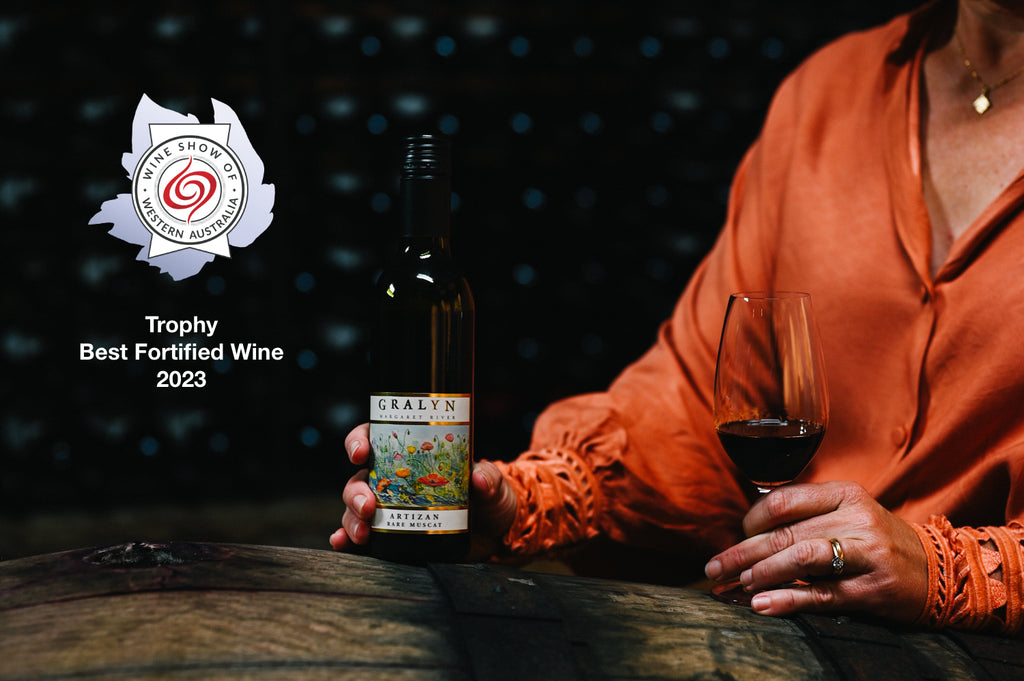 The Artizan Rare Muscat continued its remarkable success winning its 15th Trophy for Best Fortified Wine at the Western Australian Wine Awards, earlier this month. Judges were impressed "Excellent wine, detailed and nuanced, black cherry, dark chocolate, layers of orange peel, dark spice, caramel and toffee."

This award would not be possible without the passion and foresight of our founders Graham and Merilyn Hutton to lay muscat down nearly 50 years ago. It's a privilege to build on their legacy and continue to produce fortified wines with class and refinement.